Some people camp, others go on a road trip or cruise...me? I decided to go out on a limb and fly out for an "audition" at one of our nation's finest restaurants.
Months ago, I had decided to shake things up a bit and send in my resume to The Herbfarm Restaurant in Woodinville, WA. For those of you that follow my blogs, you will know that I vacationed to that area in February. Well, The hubby and I liked the area when we were there and I have always been in awe of what The Herbfarm has achieved, so we thought it would be a nice move. But I thought it was a shot in the dark because their job posting had said that they were looking for candidates in their immediate area. It seems that after several months of searching, they just couldn't find the right candidate nearby. So I got an email and then a phone call. Then another phone call. Then another and another. Next thing I know, I am online booking a flight so I could check the place out firsthand and they could check out me.
Thursday afternoon I arrived and had an interview at 1pm. I sat down with the two owners and current sommelier for an hour long interview where I was asked to do a sample pairing menu, a mock service demonstration, and talk about my career goals. I was then dismissed, so I could rest up before returning to the restaurant for dinner. When I returned at 6:15pm, I was greeted with a delicious non-alcoholic punch and wondered down to the cellar. I felt like a kid in a candy shop...a really, really big, expensive candy shop. I chatted with the owner for a little while and then made my way outside for the garden tour.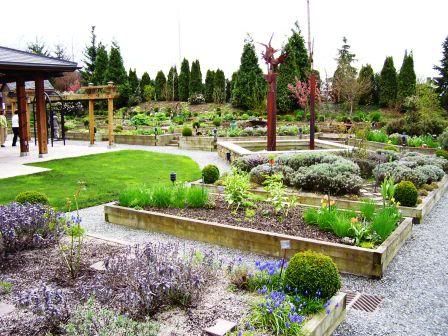 One of my favorite things about The Herbfarm is that they specialize in something that is so important to me-they grow all of their own herbs and produce, utilize products that are sustainably grown or caught locally, and really focus on the guest experience. It is quite the experience to tour their herb farm and listen to the owner talk about their growing practices and history, all while tasting/smelling things like day-lily petals, chive blossoms, and lavender.
After the garden tour, I was seated at one of the European tables with 4 couples that came from various backgrounds and places. It was a lively and fun group. We talked about our hometowns and jobs, about other restaurants we'd dined at, and our favorite movies; but as each course came out, everyone would fall silent for a moment as we all fell in awe of the flawless execution of the delivery and presentation. The conversation would slowly start back up, beginning with 'ooh's and 'ahhs' about the food before us. After 9 heavenly courses I sauntered back to my hotel room to rest up and get ready to see it from the other side.
On Friday, I arrived just before 3pm to help the sommelier set up for the evening service. We opened and decanted bottles, studied the night's reservation list, and organized our service station. I studied up on the menu, tried to calm my nerves, and got ready for the "audition" to start. It all felt a little overwhelming and chaotic to me, but I did my best to just absorb and organize everything in my mind. I welcomed guests, ran out courses, cleared plates, opened doors, and...oh yeah...poured wine. I didn't have too many opportunities to connect with guests like I usually would because I was too concerned with making sure I was walking the right way around a table, holding things in the correct hand, and doing everything I could to stay out of the way. After a long night of controlled chaos, I decided I had better get some rest, recalibrate, and relax.
On Saturday, I came back with two goals: 1) Be more confident on the floor and 2) make the guests' experiences memorable. I felt like after my Friday night bootcamp, I could come back knowing how to do things and doing them with my own flare. I wanted to make sure that I could see myself doing this and enjoy doing it day after day. About two hours into the evening, I completely forgot that I was there for an interview and fell into this
zone
. I was joking with guests, taking photos for them, and walking the floor like I had done it a million times before. It didn't take long before I was snapped back out of it, though, when I was asked by one of the owners to explain the dish (in detail) that was going out. I tripped over my words and chopped my way through it. Definitely needed some more practice on that. Though, it was reassuring when, at the end of the night, one of the servers came up to me and said that she didn't even notice me on the floor that night. Which is a good thing because it meant that she was constantly trying to correct me or maneuver around me.
After the last guest was gone, the service staff all worked together to get the room reset and cleaned up. After that we sat down with the owners to go over the evening of service and discuss areas of opportunity. Then, I was told that I could head back to my hotel room and that they were all going to stay to talk about me.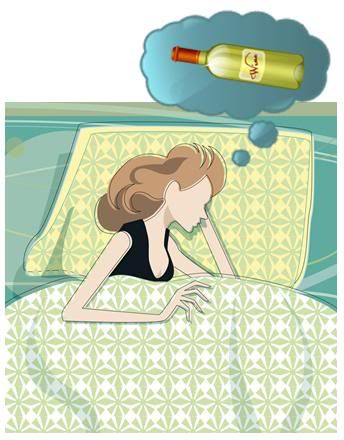 I got a phone call from one of the owners two days after I returned to WI. Bittersweet news...they liked me, but needed me to have more PacificNW wine knowledge and felt that I was a little out of practice being on the floor. This news meant that I didn't have to take a big risk and move 2,002 miles, find a new house, sell my current house, help my husband find a job, and leave my current gigs. But it did leave me a little disappointed that I missed out on a new adventure - an adventure that would have thrown me out on that dining room 'stage' every night, would have allowed me to work for such a respected restaurant with owners that value so much that is dear to me, and would have landed me in an area that I find so astounding...
But I remain optimistic and excited about my wine-filled future. Who knows, I may end up living in Seattle...or France...or back in California... or....? For now, I am going to continue riding the fun and turbulent wave I'm on and keep seeing where it will take me....