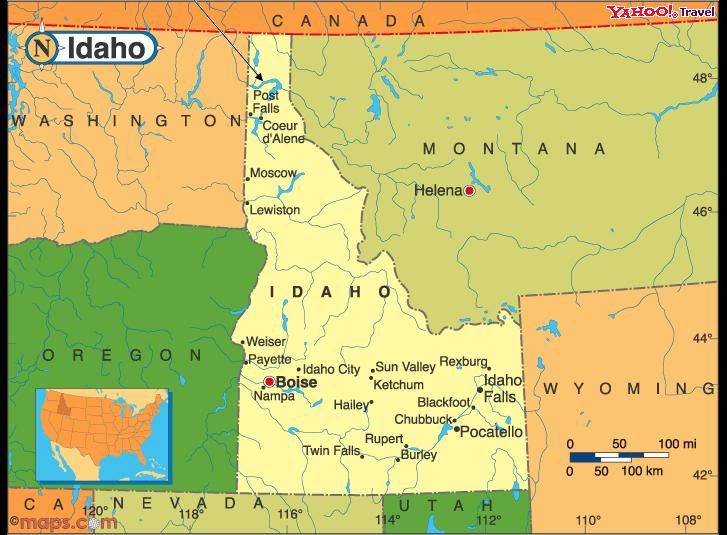 If any of you reading this are from Idaho or know Idaho wine, you are probably thinking to yourselves, "why would a wine geek go to
Northern
Idaho to find wine, instead of
Southern
where all the action is?" That's exactly why. Well, okay, not really. My grandparents chose Northern Idaho to retire to and I was able to coordinate a visit with them, along with a winery visit (or two). I very rarely go to a wine region just for the sake of going to a winery. It usually involves a tradeshow, grand tasting, exam, family get-together, or other miscellaneous visit.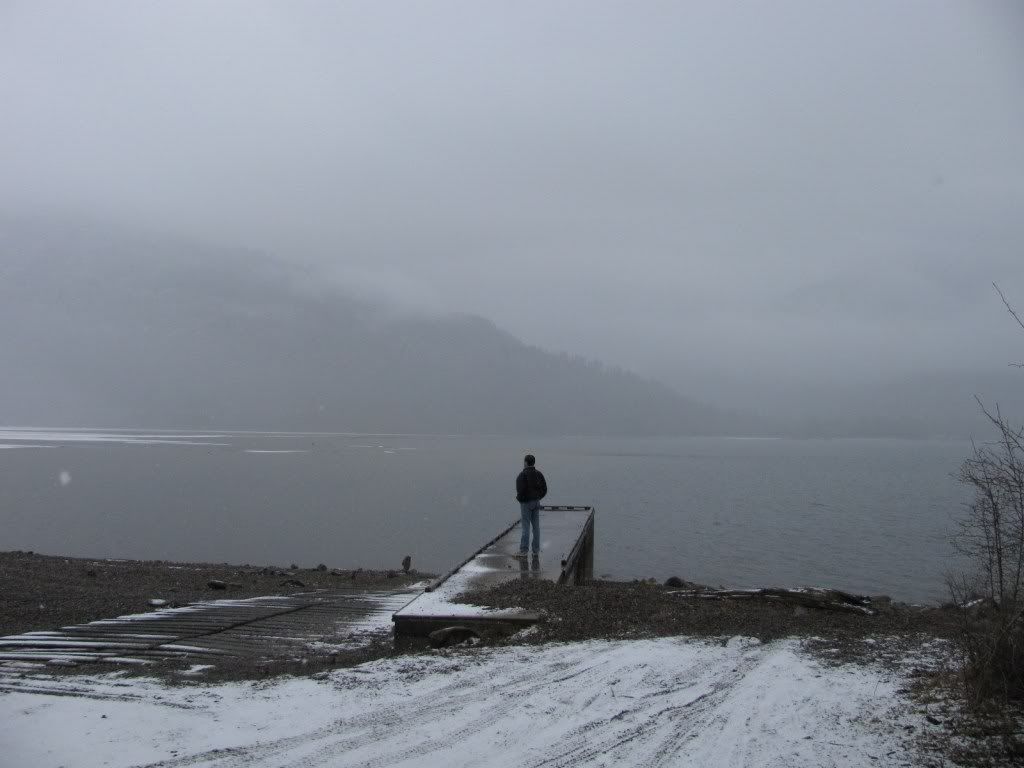 For this visit, my husband and I stayed at probably one of the neatest and most unusual (in a good way) places I've ever stayed at -
Cedar Springs B&B
. The owners grow their own produce, grind their own flour for waffles (their breakfast specialty, which you can top with a plethora of homemade fruit preserves), and live in harmony with the land around them. The couple that owns Cedar Springs B&B were fascinating and friendly - albeit a little odd - but I loved 'em. The rooms were clean, the food was delicious, and the surroundings were surreal.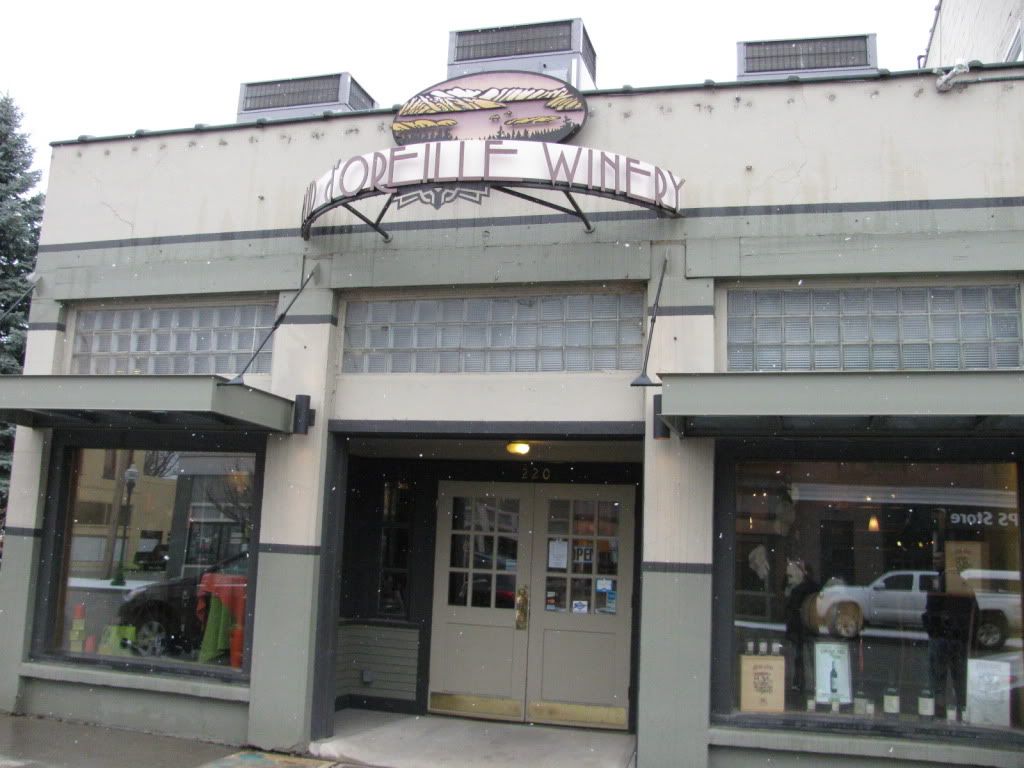 About an hour north of Cedar Springs B&B is a town called Sandpoint - home to a bleu cheese factory, an awesome pub with amazing grub (
Eichardt's Pub
), and a winery with a difficult name until someone says it for you.
(Oh, and Coldwater Creek clothing company started in this city of 6,000 people and still has its headquarters and a wine bar there, too.
) I could totally tolerate living in a place like this - wine, cheese, beer...what else do you need? Plus, it all is nestled along a beautiful lake - the Pend d'Oreille, which is where the winery I visited got its name. "Pend-or-rell"? "Pen-duh-oree-al"? Nope. Think French -
"Pend-duh-Ray"
. See? Much easier than it looks. My husband and I bellied up to the tasting bar between some other tourists and locals that were already sipping away. The locals were enjoying a glass while they waited to have their magnum wine bottle
refilled
- yes,
Pend d'Oreille Winery
has a refill program on their house red blend. But, before I got too excited, I wanted to find out if this refill wine was even worth refilling.
I sampled Pend d'Oreill's Bistro Rouge (their house red) and it was...well, delicious. They bottle the wine in 750ml bottles (mainly for out-of-towners), but also store it in wine kegs used for their in-house refill system. Locals can take home a full bottle of Bistro Rouge and when the bottle runs dry, they can bring it back and have it refilled. This not only keeps your house-wine supply full, but it saves a glass bottle from ending up in a landfill. It is green, but you fill it with red. What an awesome concept.
Pend d'Oreille's other local specialty is their the Huckleberry Blush. I am not one for non-grape fruit wines, so I was not exactly eager to try this one out. Once I was discovered as a wine professional, I was introduced to the winemaker/owner and the assistant winemaker and got a tour of the backroom (if you go as a regular patron, the tasting room staff will also be happy to show you the winery backroom, just ask). I just so happened to join them just as they finished bottling their new vintage of Huckleberry Blush and they were eager to let me try some. It is predominantly made with Riesling grapes, but finished with the juice of fermented huckleberries (the local fruit that seems to be incorporated into just about anything). For a sweet fruit-wine blend, it was actually pretty tasty - who woulda thunk it? I could totally see myself enjoying a bottle of it on the shores of Lake Pend d'Oreill on a hot, sunny day.
In addition to their Bistro Red and Huckleberry Blush, Pend d'Oreille makes all sorts of other delicious single-varietal whites and reds including Chardonnay, Viognier, Sangiovese, Cabernet Franc, Malbec, and Primitivo. Most of the grapes are imported from Washington (just a few hours away) and all the pressing, fermenting, and bottling takes place at their winery. They offer various tasting flights in their tasting room and they give you some tasty little breadsticks to help cleanse your palate between each wine. The tasting room also doubles as a gift shop, but unlike others I've seen, this one doesn't over-run the place with clutter and cheesy wine knickknacks galore (who really takes wine seriously when sitting next to something like
this
?).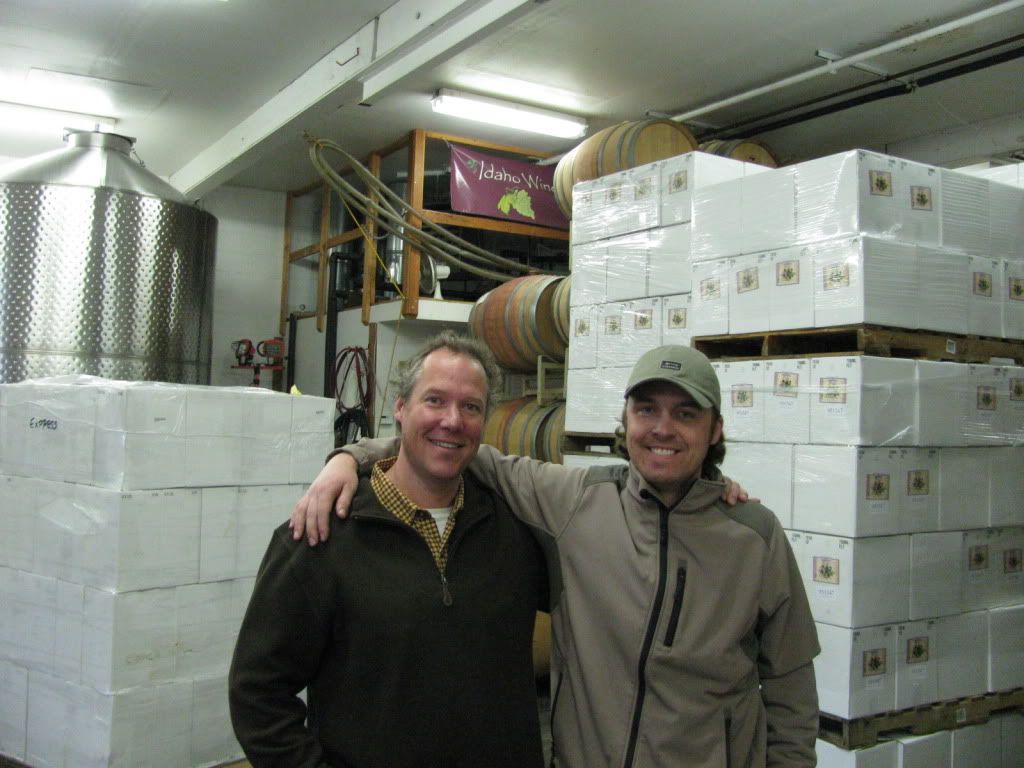 The folks at Pend d'Oreille really know what they're doing. Their staff is friendly and passionate, their wine is delicious and well made, and the whole place just had this energy about it...an energy that is created by happy people that are actually having fun at their jobs and truly love what they do.
Now I just need an excuse to go back (and stay).